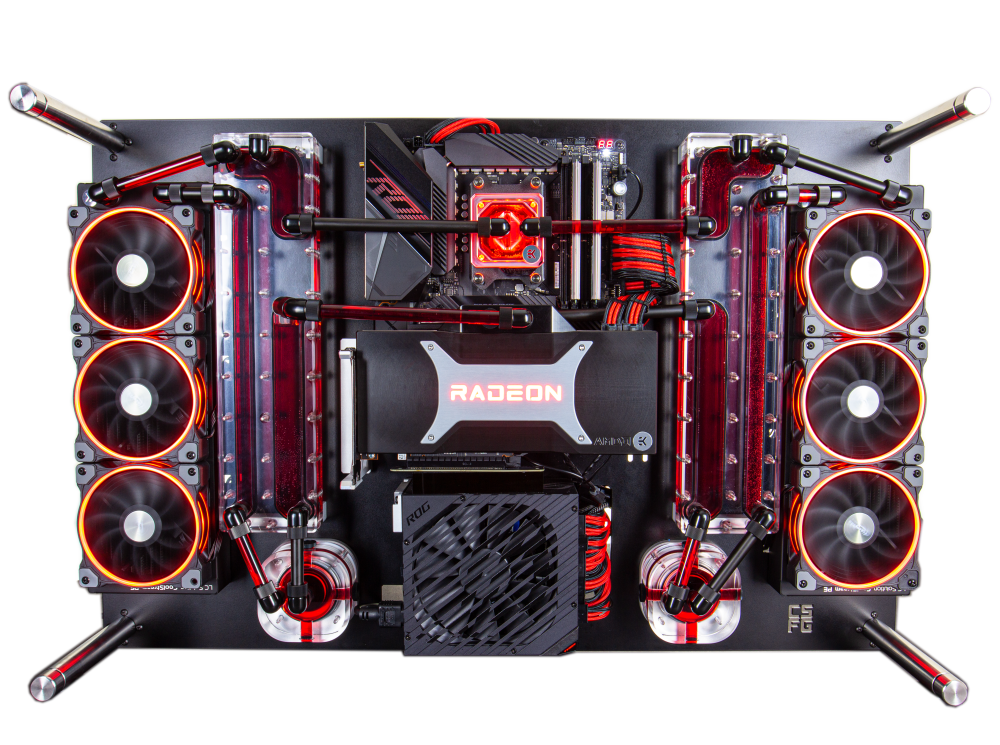 A Wall-Mounted Masterpiece
It's finally here, the almighty 8Pack Frame R8 water-cooled gaming PC and oh, boy are we super excited to launch this monster! Not only is the R8 wall-mountable, but also fully water-cooled and packed to the brim with 8Pack's trademark style and over the top performance.

Fusing the latest innovative AMD hardware with the most amazing wall mounted case from Creative Solutions For Gamers – the 8Pack Frame R8 comes jam-packed with cherry-picked components. These are specially hand-selected and tuned by the big man himself – Ian '8Pack' Parry. If that's not enough to satisfy your hunger, the Frame R8 integrates the award-winning ASUS X570 Crosshair VIII Dark Hero Motherboard, AMD Ryzen 9 5900X 12 Core CPU overclocked to a blistering 4.7GHz (across all cores) and 32GB of 3600Mhz 8Pack Team Group Dark Pro Memory!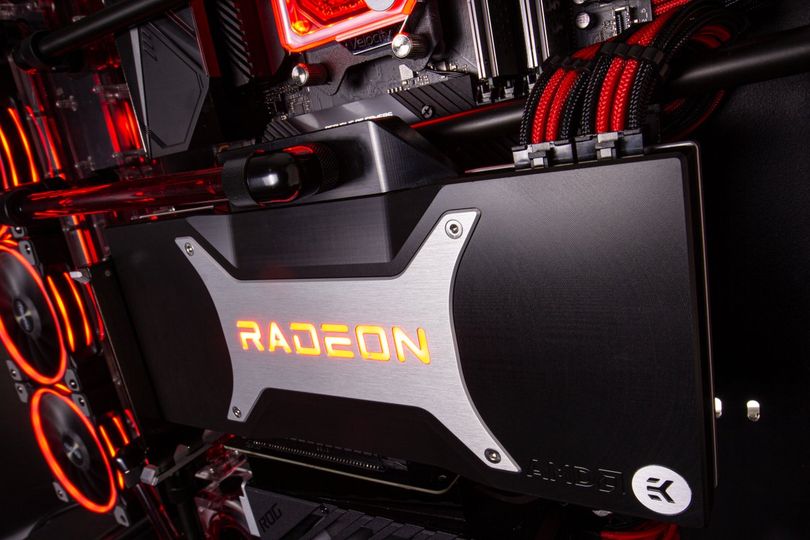 Dominate the Battlefield
Take gaming to the next level and choose between the highly coveted AMD Radeon 6800XT (or 6900XT) GPU overclocked by 8Pack to an eye-watering 2650MHz (GPU dependent). These incredible next-generation AMD graphics cards not only handle 4K like a dream, but exceed all performance expectations thanks to the groundbreaking RDNA 2.0 Navi architecture, 16GB GDDR6 memory, 128MB Infinity cache, and an ultra-precise 7nm manufacturing process.
Impressive you say? We aren't finished yet! In addition to the extensive catalogue of awesome specs, both the 6800 XT and 6900 XT offer DirectX Ray-tracing with hardware acceleration, dynamic effects, and tear-free, ultra-smooth HDR gaming.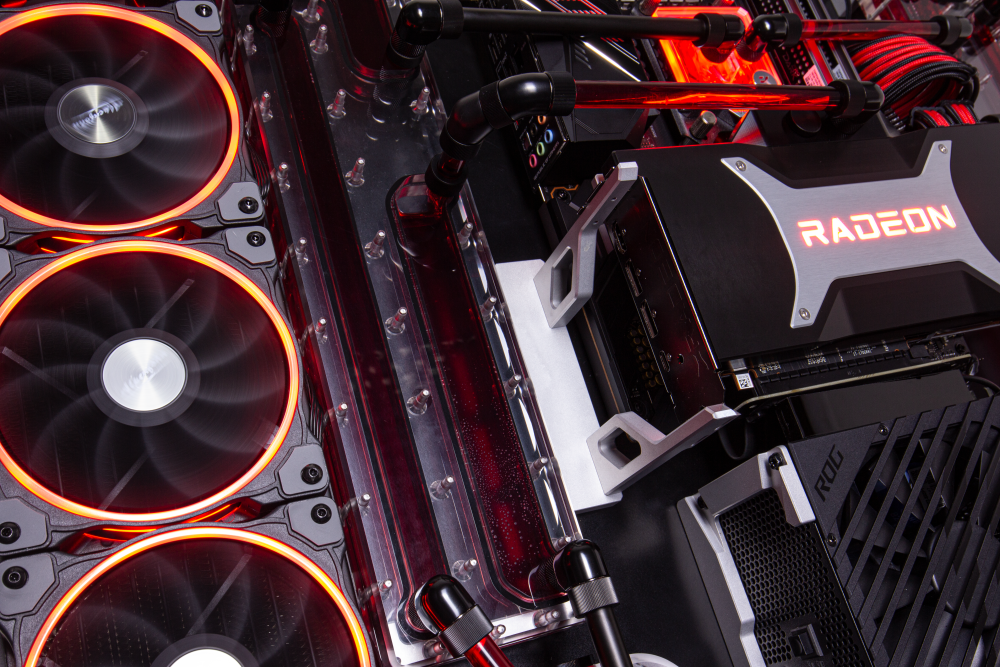 Keep Your Cool
To keep the R8's highly-tuned hardware running at the optimum temperature (even when under full load), 8Pack integrated a whole host of water cooling goodies. These include EK water blocks, two bespoke CSFG distro plates, and an Aqua Computer Aquaero controller.
The loop itself incorporates custom-designed black copper and acrylic hardline tubing with special edition EK Radeon CPU and GPU blocks, 2x EK PE 360 rads, 6x EK Vadar RGB 120mm fans and 2x D5 Pumps with custom tops.

Rapid NVMe Storage
The 8Pack Frame R8 is equipped with a whopping 2TB (2x 1TB) Samsung 980 PRO PCIe 4.0 NVMe drives that are capable of industry-leading read speeds of up to 7000MB/s (5000MB/s write). This ensures loading times are ridiculously brisk and its internal 2TB of storage is more than enough for even the most avid gamer. If more storage is required – 8Pack has you covered! The R8 can support NVMe drives of up to 16TB and has space for an additional 8TB 2.5″ SSD (not included).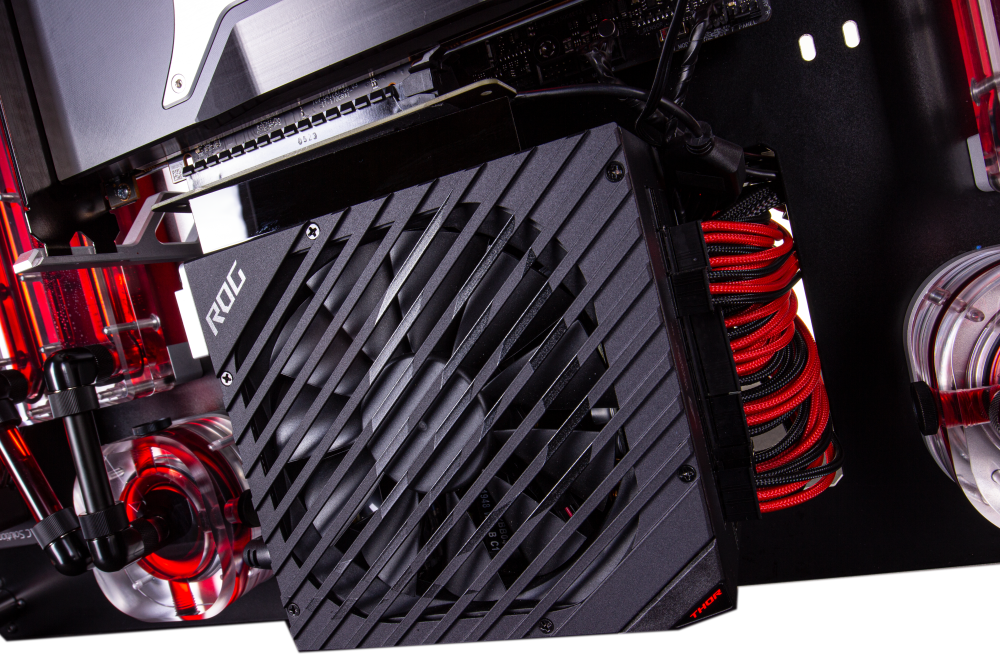 Powered by ASUS ROG
To power the R8's high-performance hardware, 8Pack opted for the Modular ASUS ROG Thor 850W PSU. A high-end, 80 plus platinum PSU that was designed exclusively for PC enthusiasts. It's overflowing with innovative features including ASUS Aura Sync RGB illumination, an integrated OLED information panel, a dustproof Wing-Blade fan, and a large heatsink that enables silent operation even under extreme load.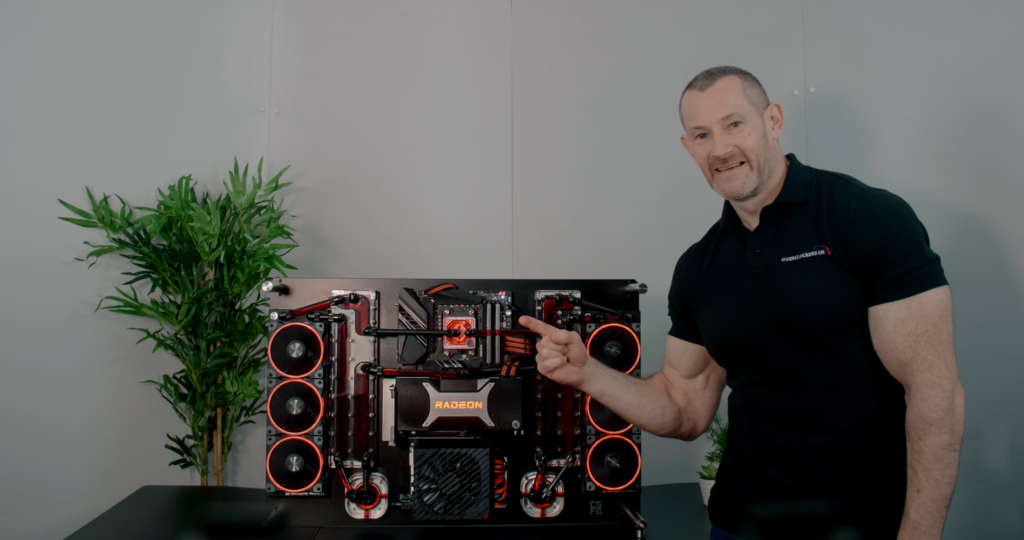 Creative Solutions For Gamers
The beautiful Frame R8 chassis was only made possible thanks to a special collaboration between 8Pack and CSFG. These creative geniuses are true masters when it comes to designing luxury wall mounted computer cases. Every part of the chassis has been meticulously manufactured to exacting tolerances using only premium materials. In fact, CSFG were originally "born as a rebellion against poor-quality materials and boring design".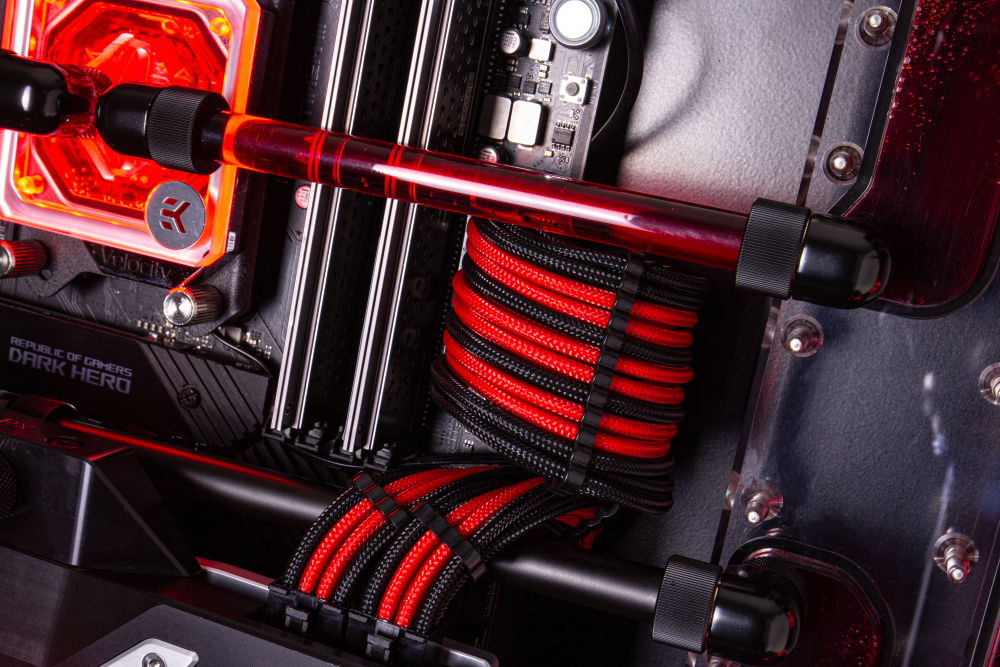 Extensive Customisation
If customisation is your thing, you can dial the 8Pack Frame R8 right up to level 10! With RGB LEDs galore, a wide selection of Mayhems water cooling fluid, a choice of fittings, and a variety of braided cables – you can create your ultimate gaming PC that not only suits your style but home decor.
---
Want one (or two)?




To get your hands on this spectacular elite tier gaming PC – head over to Overclockers UK! Don't forget that they also offer finance. This means you can skip the gym and experience an 8Pack without years of training.
---
Base Specifications
| | |
| --- | --- |
| Case | Custom CSFG 'The Crow' 8Pack Frame R8 Case |
| CPU | AMD Ryzen 9 5900X 12 Core (Socket AM4) Processor @ 4.7GHz |
| Motherboard | ASUS Crosshair VIII Dark Hero (AMD AM4) X570 Chipset ATX Motherboard |
| Memory | 32GB (2x16GB) 8Pack Team Group Edition Dark Pro DDR4 28800C16 3600MHz Memory |
| Graphics Card | AMD Radeon 6800XT GPU |
| Storage | 2TB (2x 1TB) 980 Pro M.2 PCI-E 4.0 NVMe Solid-State Drive |
| Power Supply | ASUS ROG THOR 850W 80 PLUS PSU with Custom Braided Cables |
| Fan Controller | Aquero 6 LT Fan Controller by Aqua Computer |
| Fans | 6x EK Vadar EVO 120ER D-RGB (500-2200 RPM) 120mm Fans |
| WC Radiators | 2x EK Coolstream PE 360mm Triple Fan Radiators |
| WC Blocks | Special Edition AMD Radeon CPU and GPU Blocks |
| WC Pumps | 2x EK D5 PWM Motor Pump With Custom Pump Tops |
| Cables | Custom Braided Cables |
| Extras | CSFG 8Pack Frame R8 Flight Case |
Please Note: The advertised components are subject to availability and could be substituted for a similar performing alternative.
---
Watch now