To Infin8y and Beyond
8Pack has excelled himself yet again with the 8Pack Infin8 ABS. An 'all-black system' that utilises a sleek, understated design, innovative illumination, and premium hardware. Whether you are a gamer, streamer, or content creator, unlock your creativity and dominate the competition.
Although technically not part of the official 8Pack line-up, the ABS is the latest addition to Overclockers range of 8Pack inspired, Infin8 gaming PCs.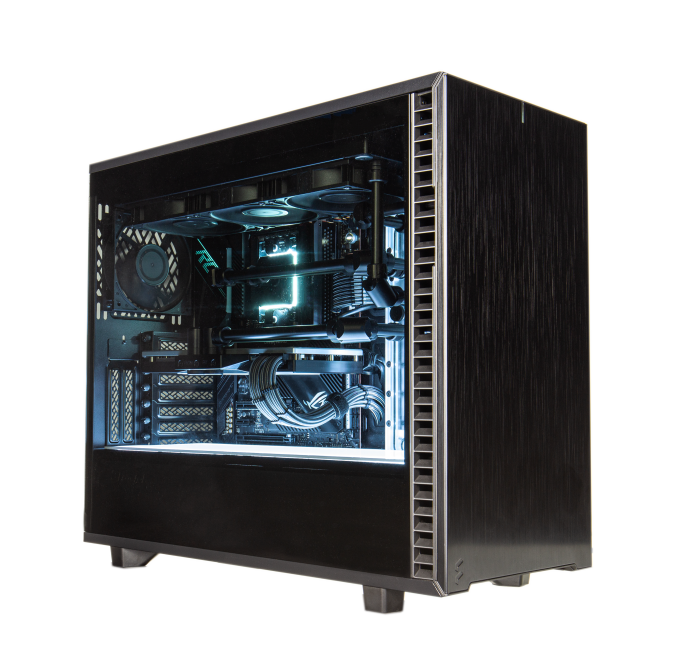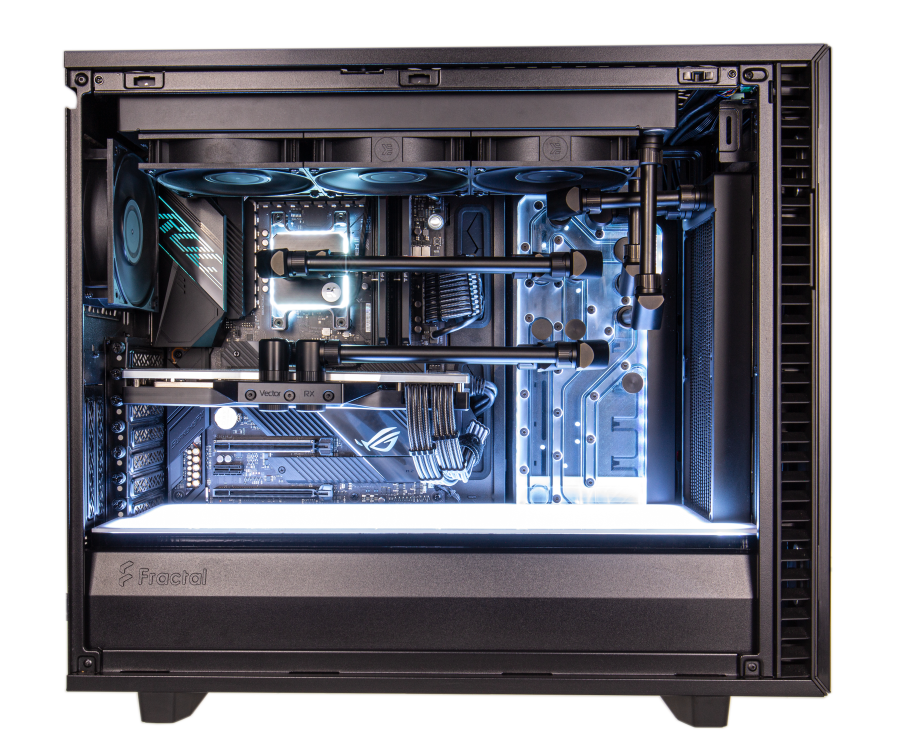 8Pack Approved
Infin8 systems are designed and engineered with passion, under the guidance of 8Pack. In fact, every Infin8 machine is built without compromise, just like any other 8Pack computer. Using a combination of cherry-picked components and overclocked hardware, Infin8 PCs deliver extraordinary levels of performance and offer fantastic value for money.
Infin8'ly Better Gaming
Designed for gaming, the 8Pack Infin8 ABS is brimming with the very latest, tried and tested tech which has been precision-tuned for the ultimate performance and stability. Whether you enjoy Fortnite or Call of Duty, the ABS will dominate the battlefield.
Equipped with the multi-award-winning Asus ROG Crosshair VIII Dark Hero Motherboard, an AMD Ryzen 9 5900X processor overclocked to 5.2Ghz, 32GB of Team Group 8Pack Edition DDR4 RAM and an Nvidia GeForce RTX 3080 Ti – you are primed for next-generation gaming.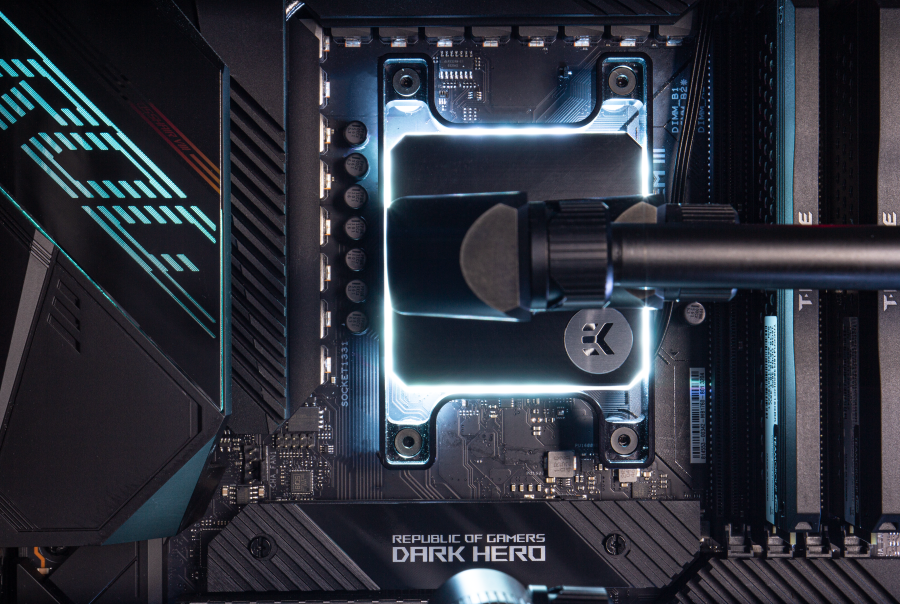 In addition to this, the system comes with 1TB of ultra-fast storage thanks to a WD Black SN850 M.2 Gen4 SSD that has a sequential read and write speed of up to 7,000MBs/5,300MBs respectively. To keep everything operating cool and quiet, the PC has been integrated with EKWB Custom Water Cooling Hardware and matte black Corsair Hydro X Hardline Tubing which allows the ABS to flex its muscle without breaking a sweat.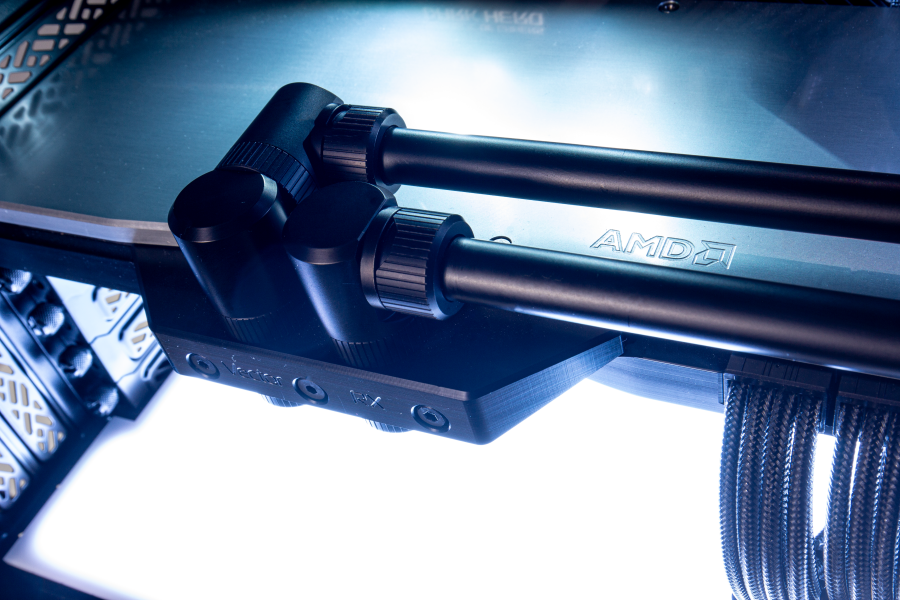 This carefully curated list of components is powered by an Asus ROG Thor 850W Platinum PSU that utilises CableMod PRO ModMesh RT Series cables, complimenting the dark, almost tactical aesthetic.

Finally, everything is housed in the exquisite brushed aluminium Fractal Design Define 7 case that has been retrofitted with the innovative TechForge RGB Lightbox. This combination not only looks sublime but is only available from Overclockers UK.
8Pack Infin8 ABS Promotional Video
Unlocked and Overclocked
Using AMD's PBO2 technology and ASUS's OC Switcher functionality, 8Pack has been able to construct an intelligent overclock that unleashes superior performance, whatever the workload.

For everyday use, the system operates at a blistering 5.2Ghz and dynamically switches to a more traditional 4.4Ghz (all core) overclock when under heavy load. This provides you with insane single-core and incredible multicore performance.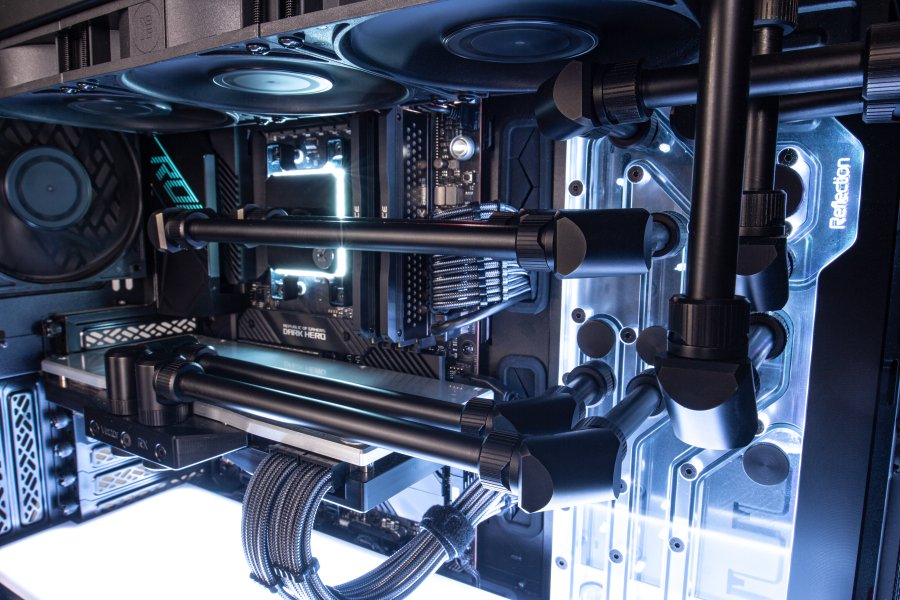 Take Your ABS to The Next Level
If you want to kick things up a notch, add up to 128GB Team Group 8Pack Edition DDR4 RAM, an Nvidia RTX 3090 or even a Ryzen 9 5950X! Whatever your requirements, this PC will deliver in abundance. If you have any unique requests – Just get in touch with the Overclockers UK team who will be pleased to assist further.
Pre Order Now
If you have read this post and decided you want your very own ABS (without hitting the gym), the Infin8 ABS Gaming PC is available for pre-order today.
8Pack Infin8 ABS Basic Specification
AMD Ryzen 9 5900X CPU (overclocked)
ASUS ROG Crosshair Viii Dark Hero Motherboard
Team Group 8PACK Edition 32GB DDR4 3600MHz
WD Black 1TB SN850 M.2 Gen4
Palit GeForce RTX 3080 Ti
ASUS ROG THOR 850W Platinum PSU
CableMod PRO ModMesh RT Series (Carbon)
Fractal Design Define 7
TechForge RGB Lightbox
Custom Watercooling with EKWB Hardware
Corsair Hydro X Hardline Tubing (matte black)